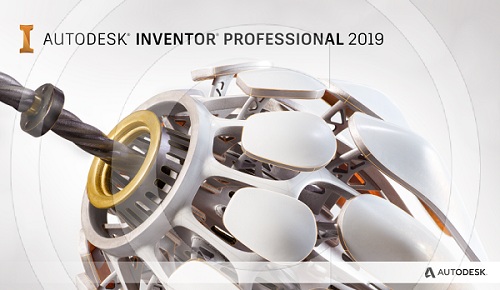 Autodesk Inventor Professional 2019 x64-XFORCE | 10.95 GB

Autodesk Inventor – contains a full set of flexible tools for engineering 3D-design, product analysis, tooling, custom design and project data exchange. Inventor helps you to go beyond 3D using digital prototyping technology, based on a highly accurate 3D model that allows you to design, visualize and analyze products before the first sample is manufactured. The technology of digital prototypes, implemented in Inventor, provides an opportunity to improve the quality of products, reduce development costs and accelerate the introduction to the market.
Engineering 3D-designing
Compatible with DWG format
Designing of large products, plastic parts and sheet material
Visualization of projects and production documentation
Automation of design
Embedded capabilities of engineering calculations and finite element analysis (FEM)
Designing of cable systems and pipelines
Design of injection molds and tooling
Information about the distribution
The source material for creating the assembly is the original ESD-distributions.
Added local help (installed forcibly, manually connected).
Removed ReCap and RCPHOTO.
Technical improvements have been made, which relieve the end user of a number of problems when installing the program.
Year of manufacture: 2018
Version: 2019 (Build 136, Release: 2019 – Date: Thu 02/15/2018)
Developer: Autodesk Inc.
Platform: Windows x64 only
Compatible with Win7 SP1, Win8.1, Win10: complete
Language: English or Russian
Tabletka: present
System requirements (in English)
Download Autodesk Inventor Professional 2019 x64-XFORCE With Rapidgator and Purchase Premium support me to keep site alive